Tool Cart for High Pressure Shears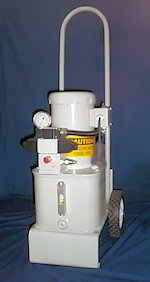 The VT-D1560 2-wheel tool cart is used to easily and quickly move a high-pressure shearing system to alternate work stations.
The cart weight is only 15 kg with a base length of 387mm and width of 419mm. The overall height is 865mm.
Note: Cart is shown with hydraulic power unit.